Company
Hydraulic Cylinders Manufacturing
Idraulica Sighinolfi Albano is the specialist for high quality hydraulic cylinders since 50 years. Our cylinders are produced in a wide range of dimension and customized according clients' needs, compatible with every application like:
Special large dimensions cylinders
Single and double acting cylinders
Single acting self-plunge cylinders
Telescopic hydraulic cylinders
We can find the roots of Idraulica Sighinolfi Albano far away in year 1963, when Mr. Albano Sighinolfi begins the production of hydraulic cylinders in a small laboratory at home.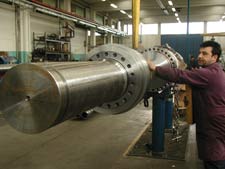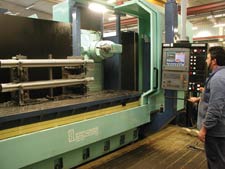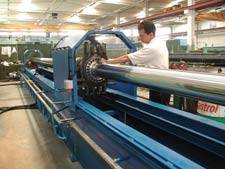 The activity is well initialised and in year 1972 the turnover imposed to move in a new shed in the handicraft area of the town: it's here, in this new shed that begins the series production for truck cranes and earth moving machines. The increasing success in the market requires, only 4 years later, to double the shed, to widen the staff and to invest in high technology machines.
In the middle of the 80s, Idraulica Sighinolfi Albano begins to produce cylinders of big dimensions and the activity improves of new experiences in the field of the heavy duty machines (autocranes) and in the shear balers.
From middle of 90s Idraulica Sighinolfi Albano turns to production of small and medium series of cylinders of big dimension in different market areas: from truck cranes to concrete demolition attachments (crusher, scrap shears, pulverizers, grapples, multisystems..), from harbour cranes to reach stackers for container's handling, from autocranes to shear bailers, from CNC machines to steering cylinders and steering gears.
In 1998 the company achieves the ISO 9001 quality certification, that 3 years later is updated to ISO 9001:2000, confirming the goal of the company to give a reliable product to all customers. In year 2006 the company begins the certification of the welding process with some of the main certification societies in the field, as Germanischer Lloyd and Lloyd Register in order to have a better qualified and checked product.
Today, the family management is able to keep flexible, dynamic and efficient a reality of medium range that counts on an internal staff of more than 70 people, a wide factory of more than 9000 sqm and a well organised structure with avant-garde machines turned to the costant improvement of production capacity and of the product quality.